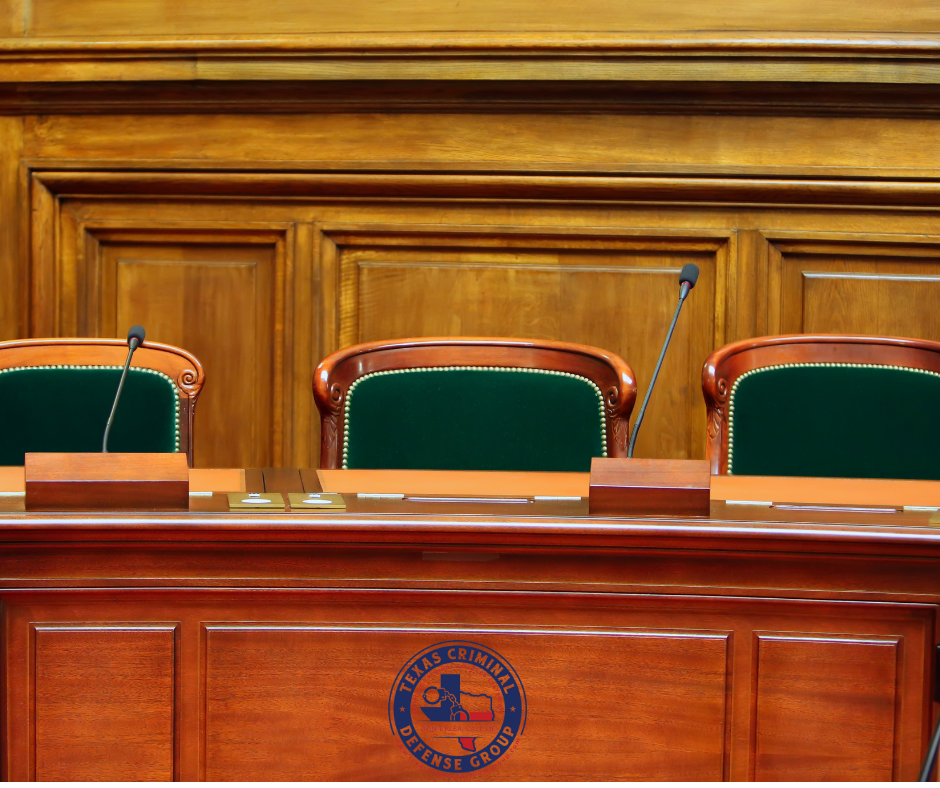 Know The Risk of Failure To Appear
Not showing up for a required legal appointment in Texas can cause more legal problems than you already have for your original wrongdoing. It's really important to always go to your court date unless there's a real emergency.
Sometimes, people miss court for reasons they can't control, like accidents, not having someone to watch their kids, or not understanding what they're supposed to do in court. But often, they're treated as if they're running away from the law and get really tough punishments.
Failure to appear (FTA) or bail jumping is a breach of trust. It's against federal law by itself and can lead to more legal trouble.
What is Failure to Appear?
Failure to Appear is a violation of Texas Penal Code Title 8, Chapter 38, which happens when someone is told to go to court for a legal issue but doesn't go when they're supposed to. This could be for criminal stuff, traffic tickets, or family problems in court. When you get a notice to go to court, you really need to treat it seriously and make sure you go on the dates they give you.
What Happens If You Fail to Appear in Court?
Class C Misdemeanor

– If the initial charge was a Class C misdemeanor, the offense is liable by a fine of $5,000.

Class A Misdemeanor

– If the initial charge was a Class A or Class B misdemeanor, it is liable by up to one year in jail and a fine up to $4,000.

Third-Degree Felony

– If the initial offense was a felony, the penalty could be up to ten years in prison and a fine of up to $10,000.
It's important to know that Texas law doesn't say whether FTA penalties should happen at the same time or one after the other. The judge decides this based on things like how serious the original crime was, your past record, and why you missed court.
Failure to Appear for the Juvenile Consequence
If the juvenile fails to appear for his or her scheduled hearing, the court may report the absence to the Texas Department of Public Safety and order the juvenile's driver's license to be denied or suspended. Also, if a young person skips out even after getting in trouble, they might face an extra $500 fine.
However, they won't send the police to arrest the minor until they turn 17. The money for the arrest and the extra fines for not showing up will keep adding up each time it happens.
Arrested? Don't Plea, Call Me!
When you don't show up for your court date, it can lead to serious consequences. The court might issue a warrant for your arrest, and you could face a separate criminal charge, especially if the original charges against you were already quite serious, like felonies.
However, it's essential to note that sometimes, missing a court appearance can be a genuine mistake or unintentional. In such cases, it's crucial to get in touch with an experienced criminal defense attorney as soon as possible.
At the Texas Criminal Defense Group, we specialize in helping individuals in situations like yours. Our team can work tirelessly to build a strong defense against the original charges you were facing and address the new charges related to failure to appear or bail jumping. We understand that every case is unique, and we'll discuss the specifics of your situation to create the best strategy for your defense. Don't hesitate to reach out for assistance and guidance during this challenging time.
Contact Us for a Free Consultation