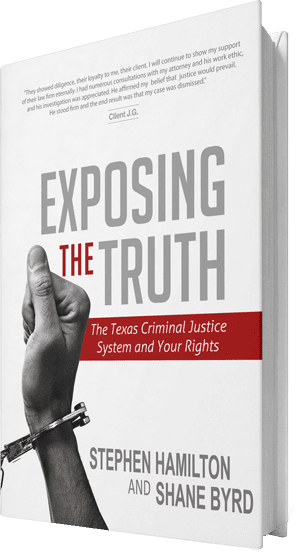 Get Your FREE Copy of the Book by Stephen Hamilton
Exposing the Truth
Secrets of the Texas Criminal Justice System and Your Rights
Thank You!
At Texas Criminal Defense Group we take pride in communicating with our clients throughout the legal process and ensuring that they know what to expect at every step. Our attorneys are available 24/7 to answer any questions and put our client's minds at ease.
We believe everyone accused of a criminal offense deserves a strong defense, and as such we strive to provide our clients with the best representation possible.
Would you do us a favor? Thank you!
We take pride in providing the best service for our clients and are always open to suggestions for ways that your experience with our firm could have been improved. If you would please take the time to leave us a quick online review we would really appreciate it!
The links for a review have been provided for your use and convenience below.