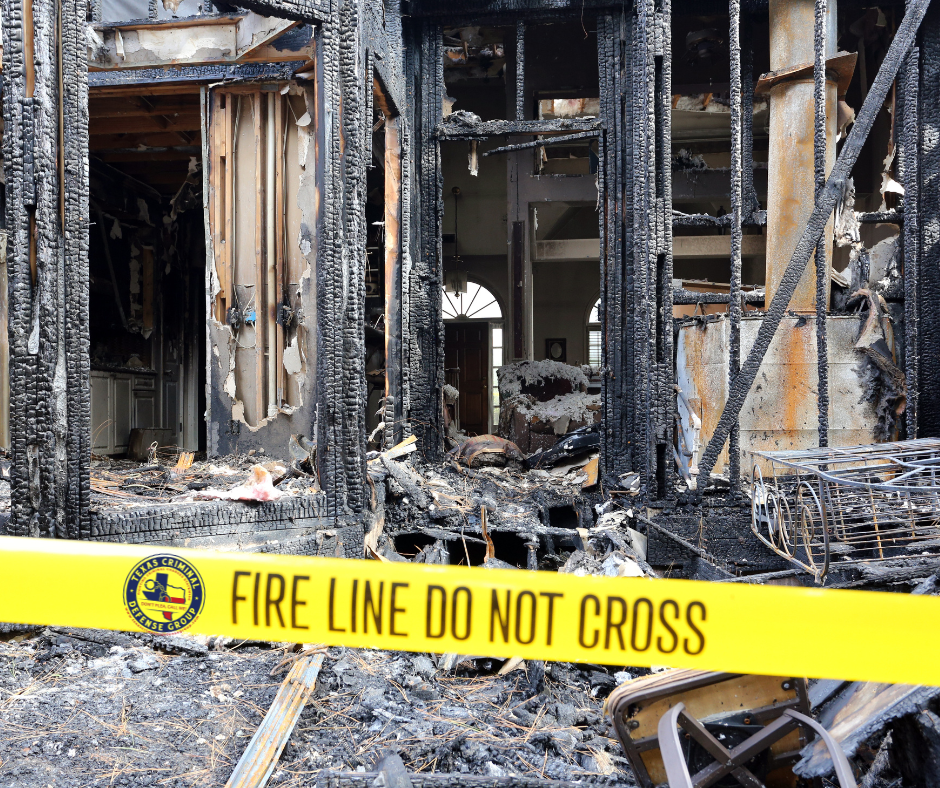 Property Crimes: Texas Arson Law
Arson in Texas is a major issue and it's not just about property destruction; it also puts a strain on firefighters and other emergency services. Property damage and higher insurance charges cost the state money. It also makes individuals feel less safe in their neighborhoods.
Arson can be deadly because fires spread quickly and endanger others. It also consumes a significant amount of resources to investigate and prosecute arson crimes, which could be employed for other critical law enforcement operations.
Texas Arson Law Simplified
Arson is referred to as starting a fire with the intent to destroy or harm another person's property, regardless of whether the fire persists after ignition or if an explosion occurs. The penal law includes any sort of plant, border, structure on open-space land, buildings, constructions in general, or vehicles as property types.
Arson is defined in Texas Penal Code Chapter 28 as intentionally or recklessly setting a fire or explosion with the intent to cause property damage or with disregard for the safety of property or other people.
Considered Arson in Texas
Arson charges in Texas can happen for various reasons, such as:
Starting a fire to harm things like fences, plants, or structures on open land.
Starting a fire to damage or destroy a house, building, or vehicle in a city.
Starting a fire to damage or destroy a property that's insured or has a security interest.
Starting a fire to damage or destroy something on someone else's property.
Starting a fire to damage a home, building, or vehicle while not caring if it endangers others.
Types of Arson
Fences: deliberate damage to fences Investigation challenges include finding motives and locating witnesses, especially when evidence is scarce.
Structures: arson in homes or business buildings. Investigation challenges include collecting physical evidence, analyzing fire patterns, and determining the origin and cause.
Vegetation: wildfires in rural areas. Investigation challenges involve figuring out the exact cause and distinguishing between accidental and intentional fires.
Arson incidents involving cars, lorries, or other types of vehicles. Examining car systems, identifying evidence of purposeful fire-setting, and obtaining witness testimony are all aspects of the inquiry.
Arson Charges in Texas
State Jail Felony: This involves recklessly starting a fire while manufacturing a controlled substance and damaging property, but not causing bodily injury or death. The punishment is 180 days to 2 years in jail and a fine of up to $10,000.
Third-Degree Arson Felony: This is when a fire is recklessly started during drug manufacturing, causing bodily harm or death. This could result in a prison sentence of 2 to 10 years.
Second-degree arson Felony: The most common one, where someone intentionally starts a fire or explosion to damage property. This can result in 2 to 20 years in prison.
First-Degree Arson Felony: This is like second-degree arson but with the added element of bodily harm or death, or an intent to damage a home or place of worship. The punishment can range from five years to life in prison.
Criminal Defenses
Arson is not defined as a person starting a fire or burning an open space. If you received written authorization or a permit to do it in the city, you may potentially defend yourself against arson charges. Remember that the regulations are subject to change as a result of new laws or court judgments, so it's best to consult a lawyer for the most up-to-date information.
Arrested? Don't Plea, Call Me!
Fires happen for many reasons, but if you intentionally start one to damage property, it's a crime in Texas. This can be very serious, especially if it harms someone. If you're in this situation, you should immediately find a reliable lawyer.
Our Texas criminal defense attorneys are very skilled and ready to help you if you're charged with arson in Texas. With over ten years of experience, we've done well for our clients. We are available for you today.
Contact Us for a Free Consultation