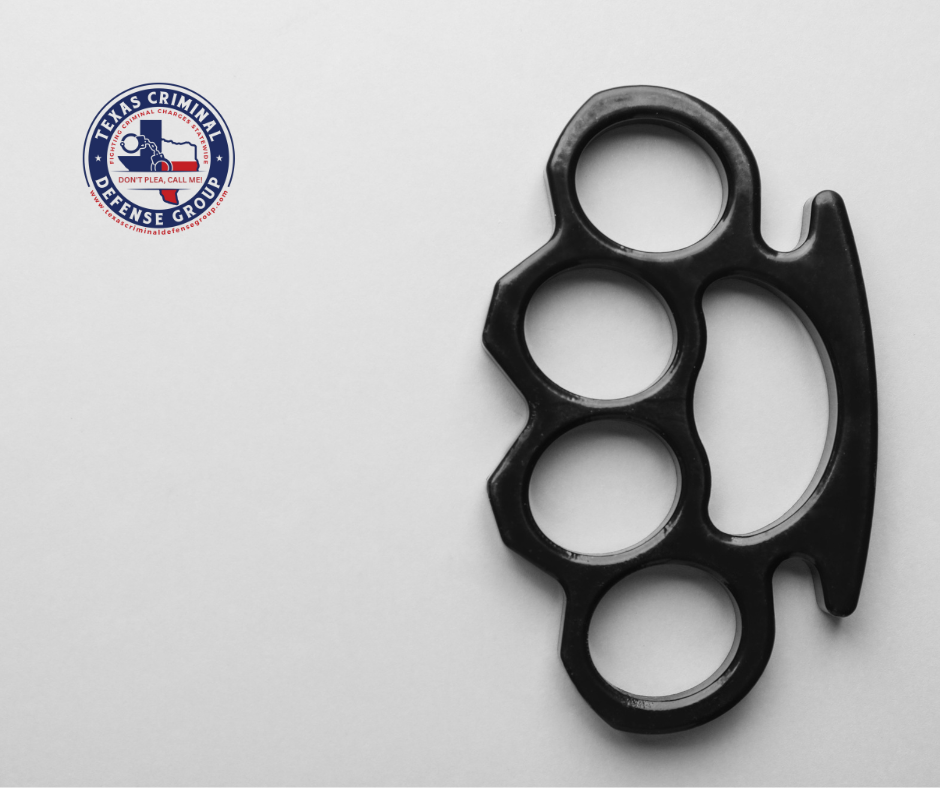 Texas finally on the verge of legalizing brass knuckles?
After changing laws regarding switch blades and other knives in prior sessions, Texas lawmakers have failed to address the criminal penalties for possession of brass knuckles and kitty key chains. That appears to be changing in this Legislative session. If Governor Abbott signs the bill he has been sent, the prohibition against brass knuckles and some other weapons, including clubs, will finally be repealed.
The days of people being arrested and charged with Unlawful Possession of a Weapon for items they can easily purchase at a gun show or online, but do not realize are illegal, may finally come to an end.
If this bill becomes law, the following items will remain illegal:
Explosive weapons, machine guns, short-barrel firearms or firearm silencers — unless these items are classified as relics or registered with the U.S. Bureau of Alcohol, Tobacco, Firearms and Explosives.
Homemade guns.
Armor-piercing ammunition.
Tire deflation devices.
Chemical dispensing devices (except for items such as pepper spray).
Contact Us for a Free Consultation