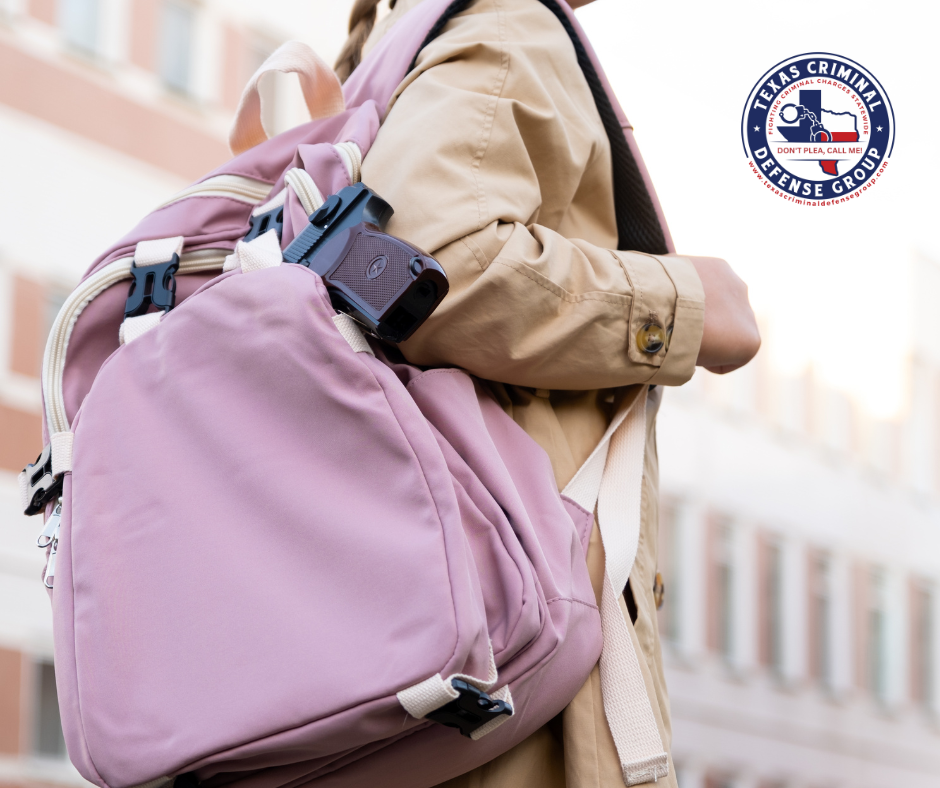 Campus Carry Law on Gun Possession
House Bill 910, also called Open Carry, allowed people in Texas who have licenses to carry concealed handguns to now carry them visibly. However, there are occasional exceptions for places such as public universities or campuses. Senate Bill 11, dubbed Campus Carry, allows licensed individuals to conceal their firearms on college campuses. Colleges can set their own rules for Campus Carry to ensure safety on their campuses.
Campus carry means that people with the proper permit can carry concealed handguns on campuses. To carry a handgun on campus, you must have a license. Understanding these rules is crucial for students, faculty, and anyone attending a public college in Texas. This page will explain the Texas gun laws for college campuses.
Understanding Campus Carry Law
If you're not from Texas, you might think that everyone in Texas is always carrying a gun. Texas does have some of the state's most lenient gun laws. However, on Aug. 1, 2016, Texas enacted a law that permits individuals with specific licenses for gun control at public universities.
A recent decision by a federal court determined that even those aged 18, 19, and 20 with the same license can also do so. People over 18 with a license can hide a handgun at public schools in Texas. As long as you have a specific permit, you can carry a concealed gun in most colleges, including classrooms, dorms, libraries, and other buildings.
However, it is worth noting that only a very limited part of university students in Texas hold this particular permit. Each school can build its own rules as long as they clearly state where guns are not allowed. Still, weapons are not permitted at athletic events or in university hospitals, according to state legislation.
Applicants must be at least 21 years old. If you are 18 or older and currently serving in the military or have been honorably discharged, you may also apply.

You must be a legal resident of Texas. If you are not a resident, you may still be allowed under certain circumstances.

You should not have felony convictions or certain misdemeanor convictions. You also must not be currently charged with a Class A or Class B misdemeanor or disorderly conduct.

If you have not been declared mentally unfit by a court or forced into a mental institution, this does not apply.

You must complete a Texas Department of Public Safety-approved handgun course, which includes both classroom instruction and a shooting proficiency demonstration.
General Rules of Campus Carry at the University
S.B. 11 states that, following discussions with students, staff, and faculty members, a university has the authority to establish reasonable rules and regulations. These rules take into account factors such as student demographics, safety concerns, and the distinct characteristics of the campus environment. This covers a variety of requirements and considerations, including but not limited to:
Exclusion Zones:

Educational institutions can designate specific portions of their campus as "exclusion zones" where concealed handgun carry is prohibited. These sites could include sporting events, medical area, laboratories with hazardous products, and sensitive spaces.

Notification Requirements:

When entering certain buildings or areas, individuals carrying concealed handguns may need to notify campus police or security officers. This is one of the rules that colleges and universities can establish to ensure campus safety.

Storage Requirements:

Colleges and universities can create standards regarding how and where weapons must be maintained while on campus. These guidelines are particularly important in situations when carrying a concealed handgun is not suitable.

Training:

To ensure that persons having concealed carry permits are informed of campus-specific rules and regulations, certain institutions may provide supplementary training or orientation sessions.

Disciplinary penalties:

Universities can specify disciplinary penalties for persons who violate Campus Carry rules, including suspension or expulsion.

Clear Signage:

To ensure compliance with their rules, institutions often actively post clear signage that specifies where concealed carry is prohibited.

Public Awareness:

To encourage safety and understanding, many schools and campuses make an effort to teach their students, faculty, and staff about Campus Carry policies.

License:

Must have a license to carry or concealed handgun license, and the weapon must be concealed.
Difference between Campus Carry & Open Carry
Campus Carry allows licensed individuals to carefully carry handguns on public college campuses. The key point to understand is that the firearm is typically hidden, usually inside a holster beneath clothing or stored in a bag. To engage in concealed campus carry, one must possess a valid License to Carry (LTC).
Open carry allows licensed individuals to visibly carry weapons, often in a holster on their hip or shoulder. Like concealed carry, open carry also requires a valid License to Carry (LTC). However, there are exceptions and limits that prohibit open carry in certain places. These places consist of government buildings, schools, dormitories, hospitals, and private properties where firearms are prohibited. Business and property owners have the right to ban open carry on their places.
The main difference is how the handgun is carried: concealed means it's hidden, while open means it's visible. Both forms of carry come with licensing requirements and some restrictions, and the specific rules may evolve.
Penalties for Carrying a Handgun on Campus
For License Holder: According to Texas Penal Code Section 46.035, it is banned to display or reveal a firearm, whether it is holstered or not.
Class A misdemeanor

– can carry a fine of up to one year in county jail and fines of up to $4,000.

Class B misdemeanor

– can lead to a fine of up to 180 days in county jail and fines of up to $2,000.
For Non-License Holder: According to Penal Code 46.03, if you don't have a license to carry, it's against the law to purposefully, knowingly, or carelessly possess a firearm on campus.
Third Degree Felony

– can lead to a fine of up to 2 – 10 years in jail and fines of up to $10,000.
Enhanced Penalties:
Carrying a handgun on campus without the appropriate permission may lead to disciplinary actions by the educational institution.

These actions can include suspension, expulsion, or other administrative penalties, as determined by the institution's policies.

A campus carry criminal offense can affect future LTC eligibility.
Arrested? Don't Plea, Call Me!
If you face an arrest for weapon possession on campus, taking prompt action to contact a criminal defense lawyer is crucial. They can give you advice, guide you through legal procedures, and represent you in court.
Texas Criminal Defense Attorney can carefully look into the details of your case and investigate the charges against you. We understand how the legal system operates and can assist you in getting the best possible result. We will offer you advice and represent you in court.
Navigating the legal system can be complex, but our team of skilled lawyers can make a significant impact. They can give step-by-step process, help you understand your options, and provide support throughout your legal journey. They'll examine evidence, gather witness statements, and look for any factors that could work in your favor.
Contact Us for a Free Consultation