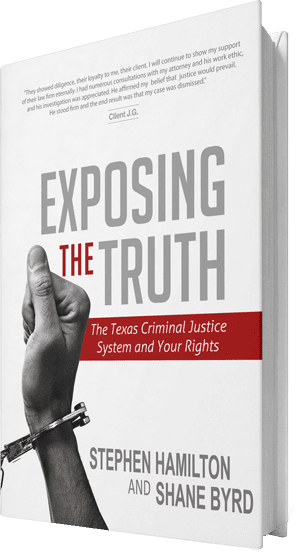 Get Your FREE Copy of the Book by Stephen Hamilton
Exposing the Truth
Secrets of the Texas Criminal Justice System and Your Rights
The attorneys at Texas Criminal Defense Group believe in the importance of giving back to the community and wanted to recognize a student who they believe has done their part. With this in mind, the following are the winners selected by the firm and why they were selected. Check back for details and information on the 2018 scholarship.
2019 Scholarship Winner: Madelyn Slaton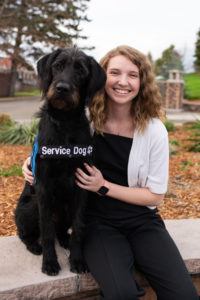 Background: I am from Sandpoint, Idaho. I received my Bachelor's in Anthrozoology from Carroll College in Montana. I am further pursuing my education at Texas Tech as a master's
research assistant. I will be studying canine olfaction, and I am excited to learn more about how dogs' noses function. Madelyn have my own dog training business- Bark for Joy Dog Training. I have had the opportunity through my business and my education to train service dogs, basic obedience, scent detection, and search and rescue. I enjoy hiking, playing with my dog, paddle boarding, and crafting.
Reaction: I'm extremely honored to be awarded this scholarship. Every day I am reminded of how thankful I was to have Major in my life. Somehow, even though I live in a different state, Major still finds a way to touch my every day life. He makes an impact on anyone who takes the time to listen to his story. I look forward to putting this scholarship toward my education to continue bettering the lives of others.
2017 Scholarship Winner: Joyce Cho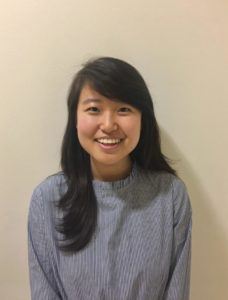 Our 2017 scholarship winner is Joyce Cho, a Savannah, GA native currently in her second year at Emory University where she is majoring in Human Health. Through this major, Joyce has been exposed to a wide range of health topics including Public Health, Global Health, and Nutritional Sciences. Joyce is also on the pre-physician track where she is on track to be a Pediatric PA.
In her free time, Joyce is a passionate learner who is interested in how various cultures define health and illness in different ways. She also enjoys taking walks on nature trails, volunteering at the Children's Hospital of Atlanta, sailing, and exploring new and unique food options around the city.
In her Own Words:
"Thank you for the Texas Criminal Defense Group Giving Back Scholarship! I cannot describe with words how thankful I am for this money. I will be using this scholarship to help fund my study abroad trip in Paris, France with Emory University's Human Health program this summer. This scholarship gives me the opportunity to explore a new city, a different culture and expand my view of the horizon. I am deeply grateful for this award and the doors that it is opening for me"