Announcing Our Family Law Division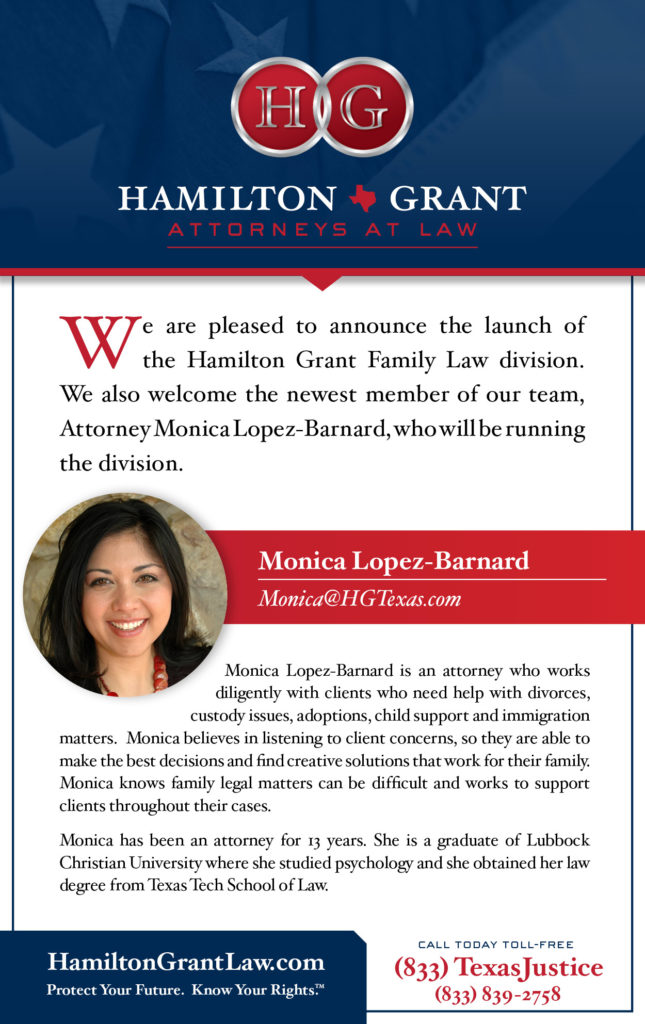 Family law is complex – a single issue can involve several different areas of family law. A divorce, for example, may also incorporate child custody, child support, and alimony laws and processes. Signing agreements between two spouses or former spouses can include negotiation, meeting filing deadlines, or gathering the correct documentation.
If you are dealing with a family law matter, it may be beneficial to secure legal advice from a Texas family lawyer so that a seemingly small matter does not become overwhelming. By consulting with reputable legal counsel, you can ensure your rights and best interests are represented.
Knowledgeable Texas family lawyers provide individuals with full family legal services, whether you need guidance and advice for a short-term concern, or full legal representation.
Family law issues range from complications during an adoption to mediation during a divorce. Resolving issues and concerns according to proper legal procedures can be confusing and tiresome, between meeting document filing deadlines or gathering evidence for you case. No matter what the issue or legal procedure, local family attorneys can listen, offer alternatives, and help you carry out a thoughtful plan. Call a Texas family lawyer today to learn more.
Contact Us for a Free Consultation