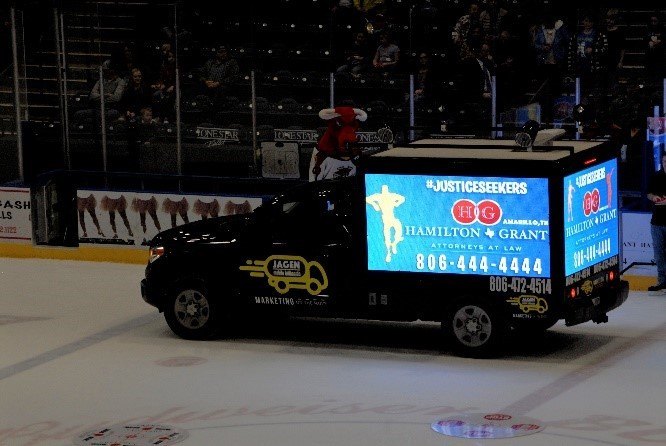 Supporters of Local Sport in the Community
Nothing brings together a community like sports. What we love about local sports is it has the power to lift people up in times of turmoil and this is the reason why Texas Criminal Defense Group Attorneys are proud supporters of local sports in the communities we serve.
This past weekend in Amarillo we had the honor of sponsoring the Amarillo Bulls Hockey team at the first Fortnite game event. Kids all over the Panhandle came to watch the Bulls take on the Corpus Christi IceRays in a battle for justice, and even gave fans a taste of their best "orange justice" dance moves out on the ice.
We truly enjoy being a part of the comradery that local sports brings and giving back to our community in unique ways. Much like the value of sports, we know that in life mistakes will be made and second chances are deserved. We work to seek justice for the families we serve and help you to know and protect your rights. We too serve people through tough times.
Thank you Amarillo Bulls and thank you Amarillo for allowing us to be a partner with you in the community. We are proud supporters of Local Sports.
Contact Us for a Free Consultation