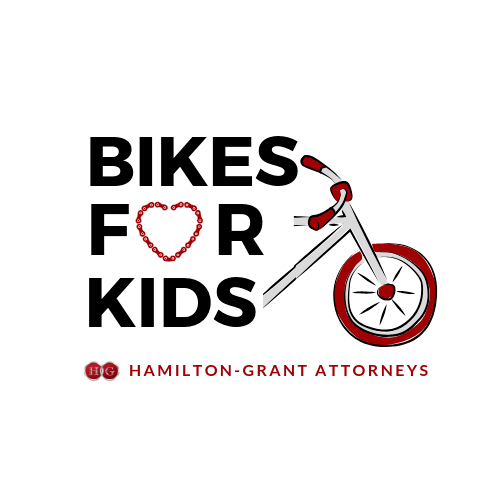 Less Screen Time; More Adventure. Bikes for Kids
Amarillo, Texas, June 18, 2019
Kids today spend half as much time outside as their parents did. Kids today spend an average of four hours per week outside compared to the eight hours per day spent with children of past generations. According to a study from University of Sydney in Australia found that children and teens who were more active outdoors scored higher in social functioning and experience better physical, mental and emotional health benefits. For this reason Hamilton-Grant Attorneys and Hills Sports partnered up to encourage a lead-by-example movement this summer.
We are proud to announce the first Bikes for Kids Give-Away – Less Screen Time; More Adventure. Each week through month of July Hamilton-Grant Attorneys will be giving away a $350 gift certificate from Hills Sports for a child to be custom fitted for a new bicycle. You must be 18 to register and have a child who is under the age of 12 to qualify. To register, visit https://amarillo.gatehousecontests.com/The-Hamilton-Grant-Big-Bike-Giveaway/
Hamilton-Grant and Hills Sports want to support the community by encouraging children and their parents to have less screen-time and more adventure to enjoy the outdoors this summer.
###
The mission of Texas Criminal Defense Group Attorneys is to help good people during tough times.


Contact Us for a Free Consultation